X
Product Enquiry
Feel free to submit this form so that we can understand your requirements and we will contact you asap, if not immediately.
 
Brix Refractometer : Atago Master Series
• High quality Japanese Brix refractometers
• Available in metal or plastic models
• Measure sugar concentrations and TDS
• IP65 Water resistant
Click here for more info and pricing
The Master series refractometers have been magnified and therefore offer high precision measurements.  These models are specifically developed to measure concentration of Brix %.  They are particularly useful for measuring low concentration fruit juices, cutting oil and the like.
The Master-α & Master M Models models are made of metal,  Both models offer exactly the same specifications.  We recommend, for salty and acidic samples, choosing the plastic body of the Master-α or M model.

FEATURES: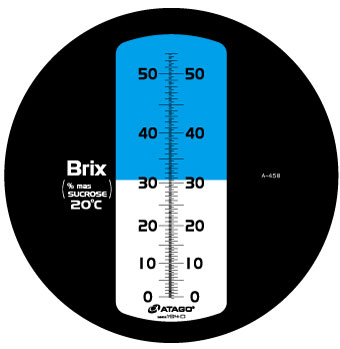 •Automatic temperature compensation for the α

•Water resistant (IP65)

•All models are dust tight and protected against water jets

•Brix range 0-93%
SPECIFICATIONS:

| | | |
| --- | --- | --- |
| Model | Catalogue No# | Brix % |
| Master10-α | 2371 | 0-10% |
| Master10-M | 2373 | 0-10% |
| Master20-α | 2381 | 0-20% |
| Master20-M | 2383 | 0-20% |
| Master53-α | 2351 | 0-53% |
| Master53-M | 2383 | 0-53% |